ShareASale has been in business 17 years now, and they've definitely kept up with the times. Featuring a plentiful marketplace full of merchants catering to almost everything you can think of, there's always going to be relevant products for you to promote.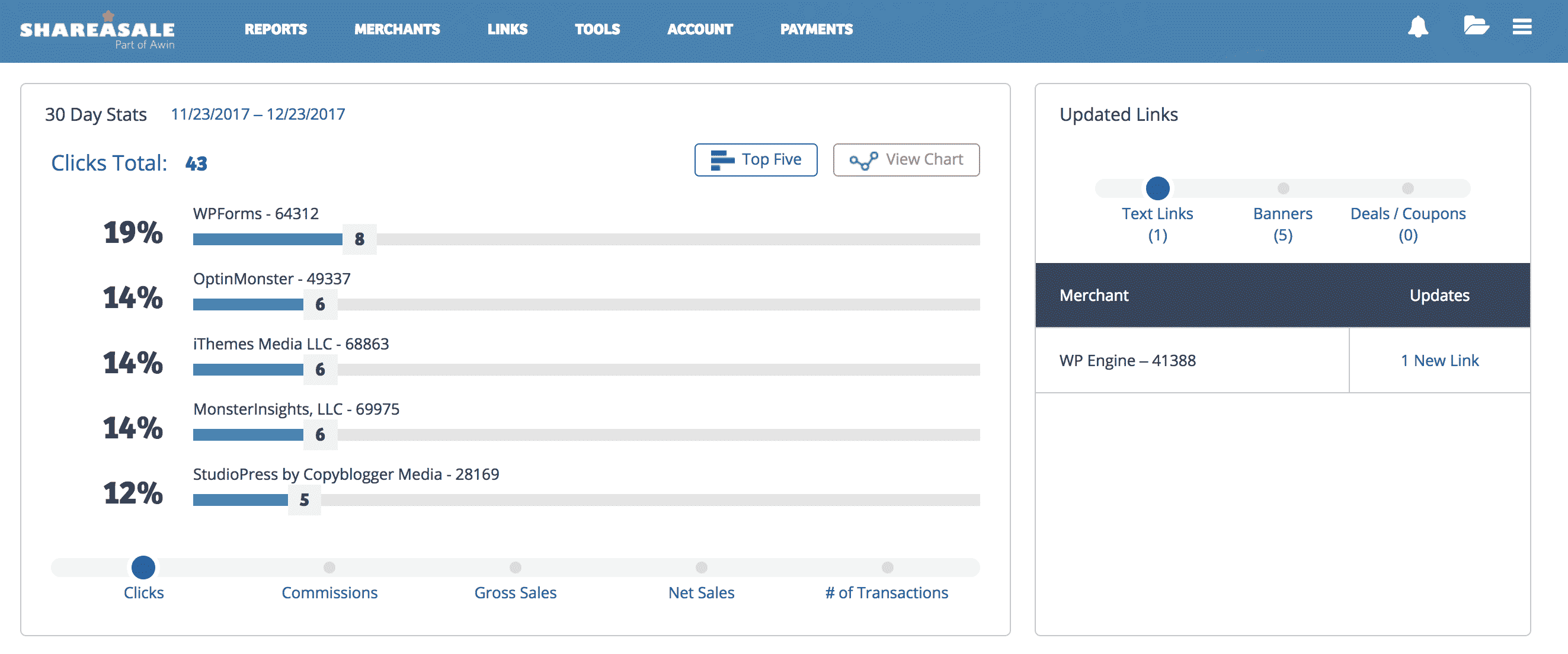 Pros
Flexible payout options. Digital and standard payout options are available. With digital payment options being so rare among the popular affiliate websites, this earns major points for them!
Wide product selection. As you're picking and choosing which merchants to work with, you get a huge library of products to choose from to promote.
Cons
Not as straightforward as some of its competitors, meaning it'll take more time to set up comparatively. Not a major issue, but does require a little technical know-how.
Everyone knows Amazon. The online marketplace that can deliver anything from candy to a fully-functional drone to your door in a day. Every niche has its space on Amazon, which is why it's such a great starting point for an Affiliate Marketing venture.
Pros
Up to 10% on any qualifying product sale that comes from your link.
All purchases the referred traffic make on Amazon, even if it's not the product you linked to, count towards your affiliate revenue.
Massively diverse selection of products. A one-stop shop for many people, causing orders to be far larger than the one product link they click on.
Cons
The affiliate cookie only lasts 24 hours. If they come back and purchase after 24 hours, no revenue for you sadly!
 You can only get paid by cheque, bank transfer or Amazon gift card. Hopefully, they branch into digital payment methods soon.
Shopify is one of the leading eCommerce software used by bloggers and online retailers. As a blogger yourself, you're likely familiar with it. So, for those of you in niches where your audience will also be trying to sell online, Shopify is a great affiliate partnership for you to point them to.
Pros
You earn a lot per referral. You earn the first two months of your referral's subscription fee (200% bounty), up to $598 on standard plans. 100% bounty on the enterprise plan which pays $2,000.
It's a platform worth referring people to. Shopify is the leading contender in its space. Very few other eCommerce platforms come close.
Cons
It's pretty niche. While the payout is great, your audience needs to be selling things online for Shopify to ever be relevant to them.
Clickbank is much like ShareASale. A diverse marketplace filled with merchants that you pick-and-choose to promote, based on what your audience would be interested in.
Pros
You will find something to promote. Their product database is one of the easiest to navigate out of any on this list. It makes finding something to promote really easy!
Cons
No digital payment methods yet. Sadly they only offer: Check, Direct Deposit, Wire Transfers or Payoneer as their payment options. They need more digital options.
Maximum of $150 earned per referral sale, regardless of product. That feels pretty limiting. It'd be nice to see a higher limit, or to simply allow for unlimited scaling.
Rakuten is a leading online store, stocking everything from high-end electronics to pet supplies. If you need it, you can more than likely get it at Rakuten. And they want to pay you for helping to sell anything sold on their store.
Pros
A service you can trust. Rakuten is an award-winning store, with partnerships with brands as big as the NBA itself. You can confidently promote the products they stock.
Cons
You have to apply to each individual brand you want to promote. It does make you more mindful about the products you're going to promote, but it takes up a lot of time.
Their knowledge base is hard to navigate. It's always frustrating when help material isn't straight-forward. Luckily, they have a great affiliate support team you can contact.
CJ Affiliate is a platform that knows what they're talking about. They've been in the Affiliate Marketing industry since 1998 and that expertise just shines through in every aspect of what they do. With products in every niche, you'd be hard-pressed to find fault with them.
Pros
One of the largest Affiliate Networks. When you've been in business as long as CJ Affiliate has, it's hard for other programs to rival them in size.
A network you can rely on. 19 years in business doesn't make them infallible, but it does show they can expertly adapt. You can rely on them to continue to do so.
Cons
There's a pretty scrutinous application process. You don't get to succeed for almost 20 years without high standards, so this is to be expected.
Bluehost is currently one of the top recommended WordPress hosts available. With affordable prices, flexible packages and a great customer support team – there's a convincing argument as to why they're so highly recommended. Maybe it's time you partnered with them too.
Pros
Straight-forward referral process. Simply sign up (free and short), share your referral link and get paid for anyone that signs up to any of Bluehost's packages from it.
Quality you can trust. Bluehost comes recommended by WordPress to host their platform, that's a recommendation you can absolutely trust.
Cons
Requires your audience to need web hosting. Being one of the top web hosting services out there doesn't mean much if your audience isn't looking for web hosting.
Minimum of 

$100 within 12 months of first referral

 

for payout. Realistically, that's not a hard feat to meet. But it still feels like an unnecessary deadline to be paid out on.
ConvertKit is a leading email marketing platform. With ideology based around being customisable and uniquely fitting to every user, you can understand why they come highly recommended by many top names in the email marketing industry.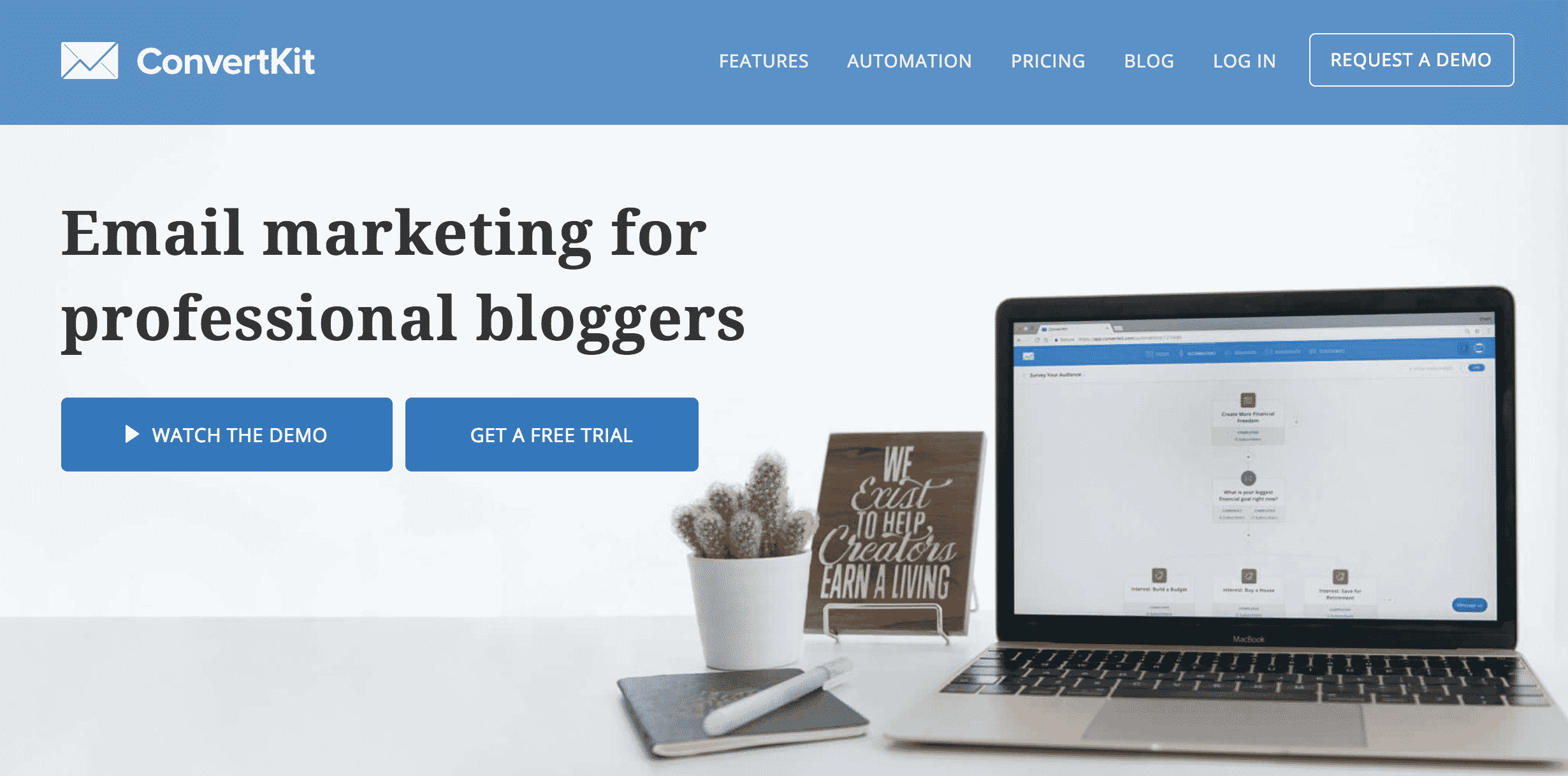 Pros
If your audience uses email marketing, they will love ConvertKit. It's just a fact – if you're in that space, ConvertKit easily reaches every need of it that you can conceive.
No cut-off of the affiliate revenue. As long as your affiliate's account is active and paying – you're getting paid. There's absolutely no point where they'll cut you off.
Cons
Not everyone uses email marketing. That's just the reality. Some of your audiences will not be using it, so this isn't a great affiliate for you.
Every commission takes 30 days to confirm. As they have a 30-day, no questions asked, refund policy – they can't credit you with the commission until 30 days have passed.
MaxBounty is a newer, up-and-coming affiliate website that already worked with some high-end brands, such as Norton, McAfee and T-Mobile. They pride themselves on doing things that other Affiliate Networks simply don't do yet, and it's working out well for them.
Pros
$1,000 New Affiliate Bonus

. MaxBounty offers $1,000 bonus to any affiliate that earns a minimum of $1,000 per month for their first 3 months. That's pretty cool.
They pay weekly. Most Affiliate Programs are fixed monthly payouts, so it's nice to see a new up-and-coming affiliate website willing to buck the trend.
They have digital payout options. Another thing many Affiliate Networks don't offer. This scores them even more bonus accessibility points.
Incredible rewards for top affiliate earners. Not an aspect we see much of this in this space, and it's really awesome to see. It looks a lot more fun than your average program.
Cons
They're nowhere near as established as other platforms available. Give them a few years and they very well may be the top platform, but for now, it's too early to tell.
Google AdSense is an Online Advertising Network, not an affiliate platform. However, it is arguably the most popular way to earn off a blog. And it works on the same principles…
Promote something on your site, get paid for the interest your audience expresses in it.
Pros
You don't need to find a product to promote. Google AdSense handles what they'll display on your site. You just need to give it the space to do so.
You can disable specific types of ads if they're not right for your site. Which is a mandatory option to have, really.
The most reputable platform online. Google and AdSense are known by everyone, so you don't need to 'build credibility' for what's being promoted.
Cons
You have to know an ad is a problem to address it. You won't see ads, so you're relying on your audience to let you know of problematic ads (if they occur).
Start Today and bring in commissions
Hopefully, this has given you a taster of Affiliate Programs. For you to begin working with right away, to monetise your blog and put a little extra money back into your business.
Remember, the most important factor is what your audience is going to like.
Now, all that's left for you to do is pick a few you like. Do your research. Sign up, pick some products and then earn yourself a nice referral revenue.