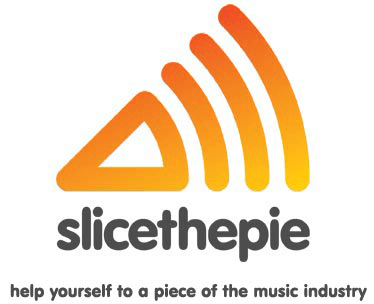 Are you passionate about music and videos? Imagine getting paid for sharing your opinions on them. Slice the Pie offers an intriguing opportunity to earn money by reviewing music and videos. In this comprehensive review, we will delve into the world of Slice the Pie and explore its potential for making money. Let's uncover the ins and outs of this platform and find out if it's worth your time and effort.
Slice the Pie is an online platform that connects music and video reviewers with artists, labels, and content creators. It serves as a marketplace where reviewers provide valuable feedback and insights on songs, music videos, commercials, and more. Established in 2007, Slice the Pie has gained popularity as a unique way for individuals to monetize their passion for music and videos.
To get started, you need to sign up on the Slice the Pie website and create a reviewer account. Once registered, you can choose from a variety of available songs and videos to review. The platform provides a rating system where you can rate different aspects such as vocals, lyrics, instrumentals, and production quality. Additionally, you have the opportunity to leave detailed feedback and comments for the artists and content creators.
Earning Potential
One of the most important factors to consider when evaluating Slice the Pie is its earning potential. While the payment structure may vary, reviewers typically earn a certain amount per review completed. As you gain experience and credibility, you may have the opportunity to earn more for your reviews. It's important to note that the earning potential may not be substantial initially, but with dedication and consistent effort, it can grow over time.
Slice the Pie offers several advantages for aspiring music and video reviewers. Firstly, it provides an outlet to share your opinions and make a difference in the artistic community. Your feedback can contribute to the growth and development of emerging artists. Secondly, it allows you to discover new music and videos before they become mainstream, giving you a sense of exclusivity. Lastly, the flexible working hours enable you to review at your convenience, fitting well with a busy lifestyle.
While Slice the Pie presents exciting opportunities, it's essential to consider its limitations as well. Firstly, the earnings may not be substantial enough to replace a full-time income, especially in the beginning. Secondly, the availability of songs and videos for review can vary, impacting the consistency of earning opportunities. Lastly, the review process may require significant time and effort to provide valuable and detailed feedback.
Tips for Maximizing Earnings
To make the most of your experience on Slice the Pie, here are some tips to maximize your earnings:
Dedicate regular time for reviewing to increase your productivity.
Provide thoughtful and constructive feedback to artists and content creators.
Aim for accuracy and consistency in your ratings to build credibility.
Stay up-to-date with the latest music and video trends to expand your reviewing opportunities.
Engage with the Slice the Pie community to gain insights and learn from experienced reviewers.
The decision of whether Slice the Pie is worth your time and effort ultimately depends on your personal goals and expectations. If you have a genuine passion for music and videos and enjoy sharing your thoughts, Slice the Pie can be a rewarding experience. While the earnings may not be substantial, the platform offers a unique way to engage with the artistic community and discover new talent.